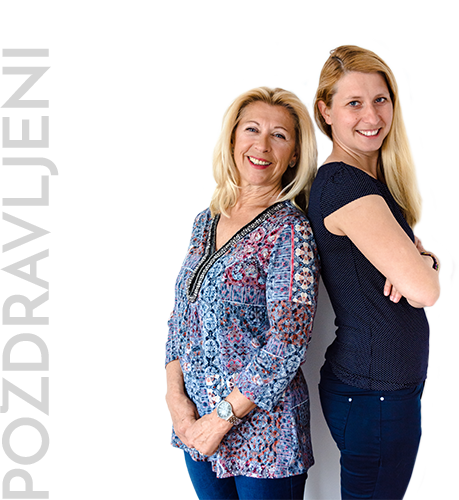 OUR APPROACH
We are a dynamic duo (of mother and daughter) having more than 15 years of experience in the field of real estate. We like connecting people with right places which are helping to make your life more fulfilled and happy, for some years or for a whole life.
Our professional knowledge, business related transparency and flexibility to different needs and situations will turn the process of getting your new home or office completely smooth.
Our aim, in which we also find our inspiration, is to advise you according to your needs, schedule, demands and lifestyle.
To get in touch, call us at +386 40 270 330 (Lea) or write an email info@nepremicnineM8.si .
Business card
Company name: NEPREMIČNINE M8,
posredništvo v prometu z nepremičninami, Lea Kavalič s.p.
Short name: Nepremičnine M8, Lea Kavalič s.p.
Address: Čepelnikova ulica 6a, 1000 Ljubljana
Registration number: 6825559000
VAT number: SI16024214
Business acount: SI56 1010 0005 4224 838
(Banka Intesa Sanpaolo d. d.)